Freelance Visa cost in Dubai
Freelance Visa cost in Dubai
2 Years of freelance Visa Cost
Start Freelancing Visa in 2 Easy Steps
Submit Application Form and Required Documents
Visa Processing and Work Permit
Freelance Activities Available Marketing, Event Management, Social Media, Fitness & Yoga, Web Development, Graphic Design, Journalist, Finance/Accounts, Management Consulting, Artist/Musician and More.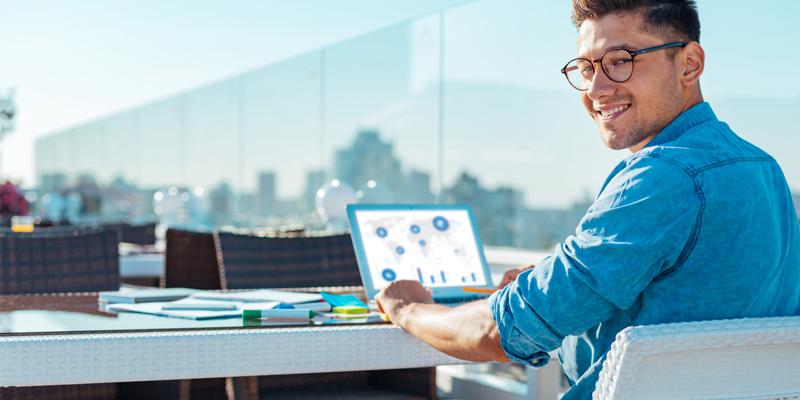 What is a Freelance Visa and How Can You Benefit from it In Dubai?
A unique kind of work permit called a "freelance visa" enables independent contractors to reside and operate in Dubai. It gives them the chance to launch their own company and take advantage of the numerous prospects Dubai has to offer. You may take advantage of the tax-free environment, access to top-notch facilities, and alluring lifestyle with a freelancing visa. Additionally, you may benefit from the numerous commercial options that Dubai offers. So, whether you're planning a job move or want to launch your own business, a freelancing visa is undoubtedly something to think about.
Overview of the Requirements for Obtaining a Freelance Visa in Dubai
A freelance visa is a crucial need for anybody wishing to operate as a freelancer in Dubai. Before starting the application process for a freelance visa in Dubai, it's crucial to be aware of the criteria because it can be difficult and time-consuming. An overview of the prerequisites for acquiring a freelancing visa in Dubai will be given in this article, along with details on the required paperwork, application costs, and other crucial details. Before beginning your application process, you may make sure that you have all the required papers and information ready to send with your finished application by being aware of these criteria.
How to Prepare Your Documents To Apply for a Freelance Visa in Dubai
Even though applying for a freelancing visa in Dubai might be challenging, you can minimize the stress by making sure your paperwork is organized and current. This post will examine the paperwork needed to apply for a freelancing visa in Dubai as well as how to get it ready. We will also go through the various types of visas for independent contractors offered by the UAE and how to apply for one. With the help of these suggestions, you can be certain that your paperwork is prepared and that you have all you want to apply for a freelancing visa in Dubai.For more details contact our business expert now 
What Are The Benefits of Obtaining A Freelance Visa in Dubai?
You might wish to think about applying for a freelance visa in Dubai if you're a freelancer. The UAE is one of the most well-liked nations in the world for independent contractors and business owners. It's understandable why so many individuals are moving to the nation given its tax-free environment and alluring way of life.
Numerous advantages of a freelancing permit in the UAE might aid in the expansion of your firm. Obtaining a freelancer visa in Dubai has a number of benefits, including easier access to customers and employment prospects as well as cheaper living expenses. We will go over some of these advantages in this post and how they may aid your success as a freelancer in the UAE. IMAS will help you to obtain your freelance visa in Dubai 
We want to support your future in the best possible manner
It is our belief that freelance talent can transform our nation. We should always encourage and welcome diverse skills in our country. IMAS is ready to help such talent that wants to establish itself in our nation. Under the guidance of our experts, you can start a new journey. We will help you to get a freelance visa so that you can begin an independent future in the UAE. Consult us to get the freelance visa cost in Dubai. You must come and show your talent in the UAE.
From the last few years, the government of the UAE is trying to woo the brilliant minds in the country so that they can contribute to the growth. The freelancers are self-employed, but they contribute to the growth of the community. Whether you are working in the field of education, consultant, event, media, communication, music, marketing, designing, technology or entertainment, just contact us.
There are other categories in which you can apply for a freelance visa. Each profession and work category is necessary for the overall development of the nation. At IMAS,we are committed to help such professionals. You can contact us to learn technical factors, validity of the visa, the cost of the visa. The overall cost of the freelance visa also depends on the duration. There are certain documents that need to be submitted with the relevant authorities to get the freelance visa. We will help you to become familiar with the documentation procedure. To collect more details about freelance visa costs in Dubai, just count on our experts. You can be asked to submit details such as valid medical insurance paper, UAE phone number, copy of passport, passport photographs. Whether you are looking for a one-year or three-year freelance visa, IMAS will help you.
Feel free to contact us if you are concerned about the freelance visa cost in Dubai. Our experts will help with formalities and guidance. Begin your new financial journey in the UAE with full confidence. Just contact us if you have any queries and take assistance from our experts.
Speak

to our team
Get a Free Consultation